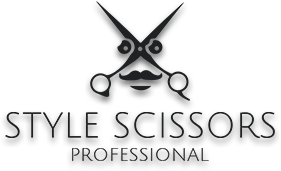 About Us
Style Scissors'' venture to come up to our customer satisfaction through quality, efficiency, fastest delivery on competitive prices. We would definitely want to help and share this business growth with our customer which can pave away towards better understanding and long term business relations.
History of Style Scissors'' We are working in the field of Beauty Implements since more than 10 years. In these years of shear excellence and motivation of skilled and precision of craftsmanship Abid Husain is the pioneer who laid down foundation stone of Shears Manicure Instruments manufacturing in Pakistan.
Certified ISO-9001/PAK000835/B-U CE quality systems signify that quality is important to us.
Designed with the Manicure/Pedicure professionals in mind, our Manicure/Pedicure Instruments are easy to hold, easy to clean and comfortable to work with.
Whilst our Catalogue offers a wide range of modern Beauty tools, we do welcome enquiries for any instruments which are not listed.
We are working with highly skilled craftsmen and with the most modern Production methods. In order to meet the various desires of worthy customers, with whom we have been working for years, we continue to improve the overall quality and workmanship. We use special steel to achieve ideal hardness of the blade to obtain the best cutting process of the products according to the customer's desires.
We look forward to receiving the customer's inquiries, as soon as possible, for which please accept out best thanks in advance. We assure your inquiries will for which please accept our best thanks in advance. We assure your inquiries will receive our best and prompt attention.
Thank you for choosing STYLE SCISSORS.